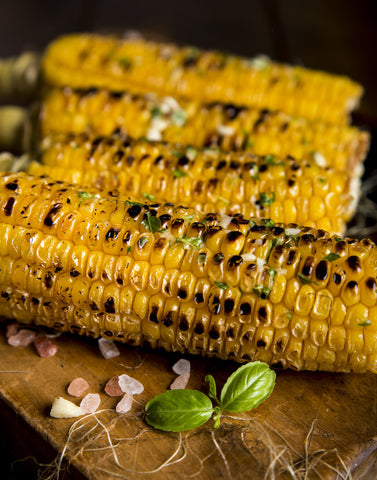 Grilled Corn on the Cob with Sweet Cream Butter
Place the water, milk salt and sugar into a stock pot large enough to hold all of the liquid and the corn.

Place the pot over high heat and bring it to a boil.

Add the corn, bring back to a boil and turn off the heat.

Let the corn steep in the liquid for about 10 to 15 minutes then remove and place onto a platter.

Place the corn onto your BBQ grill and cook until the husks are almost charred, turn corn ¼ turn and repeat until cooked all around.

Remove from the grill, peel back the husks to use as a handle, roll the corn in the Sweet Cream Butter, season with as much McHardy's Original Seasoning as you like and enjoy.